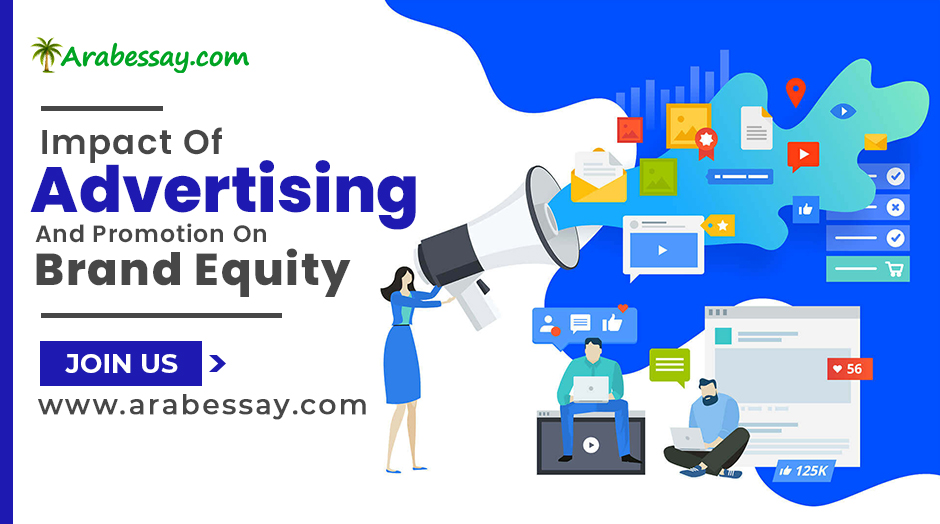 Touting the advantages of a product or service alone does not guarantee success. To ensure that a product or service is successful it is important to see whether or not it stays in the memory of the consumers, and most importantly it should have something about it that separates it from the other products and services making it unique. If the product or service offered by the marketers can hold the attention of the target audience and develop a place of trust in their minds the chances of it being successful in the competitive market increases. This can be easily achieved through brand advertising. The main objective of companies promoting their products through advertising is to develop a long-lasting relationship with their consumers based on which they would be loyal to the brand and will coming to their products and services. Therefore we can say that positive advertising has a positive impact on the image of the brand. Here we are going to discuss the role of advertising in developing brand image.
Types Of Advertising
Advertising can be categorized into two types mentioned in the image below.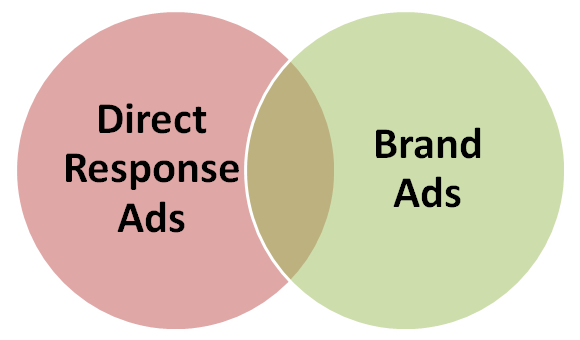 Direct Response Advertisements– This kind of advertisement is mainly used by marketers when they wish to collect the responses of their target consumers directly. i.e., here the first-hand experience is collected by the advertisers using digital mediums. The responses of consumers are collected using links, unique numbers, coupon codes etc. In this way, the effectiveness of the advertisement campaign is also analyzed. It is a proven fact that direct response ads result in higher conversion rates and better ROI's. It is also very cost-effective because the companies that take the help of direct ads to promote their products or services need to pay for the ads only if the required action is taken and not every time the ad is viewed. To gather knowledge on direct response ads students can now avail of instant essay help from ArabEssay.
Brand Advertisements– Brand Ads are generally displayed ads that are shown on television, radios, and newspapers. The effectiveness of these ads is difficult to track because target consumers are not to perform any specific action. However, the overall performance of brand ads is measured by looking at its reach and impressions. For example, It can be said that in the case of brand ads how many people have reached out and witnessed the ad is more important than how many people have taken necessary action. The main aim of brand ads is to create an impression on the minds of the people so that an image of the brand stays in the memory of a person for a longer duration. Its purpose is to further build a positive impression in the eyes of the consumers, build a strong relationship with their target audience and help them stay loyal towards the brand that in turn increases the overall demand of the time in times to come.
Impact Of Advertising On Brand Equity
The product or service offered by a company helps in developing the product value that is connected to the name and quality of the product that in turn helps people recognize that particular product, makes the product of superior quality, and becomes the reason why the product or service stays in pubic memory for longer duration is known to be brand equity. (Aaker,2009) and Arabessay provide content writing services in Samail
Benefits Of Establishing Positive Brand Equity
Establishing brand equity that has a positive impact is that it affects the ROI in a positive sense.
Brand Equity helps organizations earn more money than what the competitors are earning when it comes to incurring profits by spending very little money on production and product promotion.
The product price can be easily inflated based on the brand and still it would not be affecting the sales because the consumers are already willing to shed higher prices than usual looking at the brand value.
On the other hand new products if launched under the same brand that the consumers are aware of will help the product to sail through easily because people have already developed a trust factor towards the band because of which they are eagerly waiting to try the new product.
Advantages Of Advertising And Promotion On Brand Equity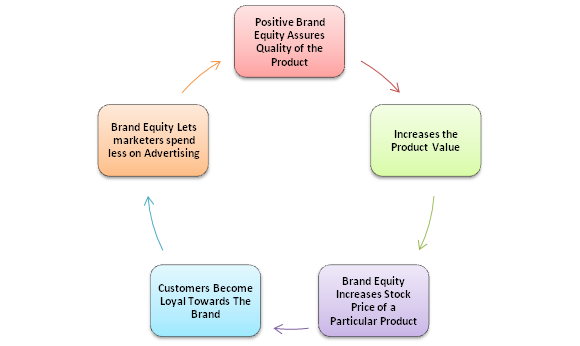 Positive Brand Equity Assures Quality Of The Product– Positive Brand Equity lets customers pay more for a particular product. That in turn leads to higher profit margins. The brand name builds an image that assures the customers of the quality of the brand.
Brand Equity Lets Marketers Spend Less On Advertising– Positive promotion of products helps build a positive reputation of the products because of which the consumers reach out to the products. This is the reason marketers don't need to spend a lot of money on advertising. It also helps marketers launch a new product in the market under the same brand umbrella. This further helps consumers identify the product easily and relate it to the brand increasing its sales. (Cheung,et.al,2019)
Increases The Product Value- Brand helps increase the product value and makes customers loyal towards the brand. Because of which the customers keep coming to the brand and make it their first preference when purchasing a particular product or service.
Customers Become Loyal Towards The Brand- Every organization makes small mistakes that are easily forgiven by customers who prefer the particular brand. Most importantly new products that are launched under the umbrella of reputed brands are more likely preferred by customers when it comes to experimenting. Rather than products under brands that are not known by customers.
Brand Equity Increases Stock Price Of A Particular Product- The stock price can be increased of a particular product with the help of a positive brand equity.
Listed below are the ways in which advertising positively impacts brand equity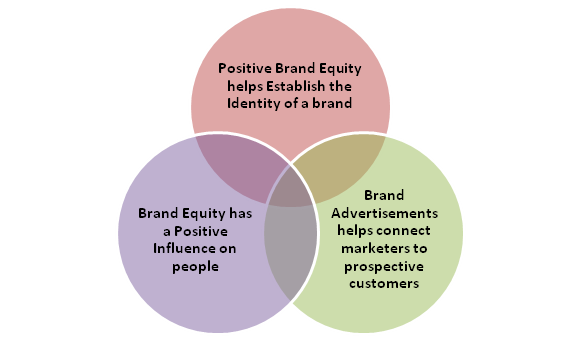 Positive Brand Equity Helps Establish The Identity Of A Brand- First impression plays a vital role in developing the image of the brand. Brand equity helps establish a positive impression of the brand. This image is formed in the minds of the people by creating a logo of the brand. The color and font of the logo easily creates an impression in a person's mind and stays in his memory also the digital presence of the brand helps in establishing a brand identity.
Brand Equity Has A Positive Influence On People- Most importantly brand equity helps in developing a positive influence in the minds of the target customers. This influence builds a trust factor in them which in turn influences them to buy from those brands. Brand advertising helps in building a sense of credibility for the product and inspires them to purchase the particular product or service. Most multinational product companies inject trust in people by showing their target audience that they have industry experts who are willing to share their knowledge and expertise with them other companies choose to donate funds to charities that support and resemble their business. These methods are adopted by companies to create a positive image of the brand and boost its image building credibility and trust in people.
Brand Advertisements Help Connect Marketers To Prospective Customers– Every marketer wishes to spread their business through advertisements. This is where brand advertisement plays a vital role. It helps connect marketers to prospective customers. It not only connects with customers intellectually but also connects with them emotionally and helps customers develop a personal relationship with the brand.(Srivastava,et.al,1999). This connection is established through slogans that are catchy and hold public attention, and also by hiring popular anchors who speak about the product or service to their target audience in a way that stays in the memory of the people for a long time. These components help make the brand ads relatable helping them connect with the buyers increasing the sale of the product. Therefore it can be said that the impact of advertising has a positive effect on brand image. That is precisely why brand advertising is added to marketing strategies to increase sales.
Conclusion
To conclude it can be said that there are two types of advertisements direct ads and brand ads both are used in marketing strategies to increase the brand value and profit margins of a particular product or service. Positive brand equity helps establish the identity of a brand, it lets marketers spend less on Advertising, increases product value, makes customers loyal towards the brand, increases the stock price of a particular product, helps in establishing the identity of a brand, has a positive influence on people and most importantly lets marketers reach out to prospective clients. To gather more knowledge on how brand advertisement has a positive impact on brand equity students can now avail of assignment help online from ArabEssay experts.
References
Aaker, D. A. (2009). Managing brand equity. simon and schuster.
Srivastava, R. K., & Shocker, A. D. (1991). Brand equity: a perspective on its meaning and measurement.
Martínez, E., Montaner, T., & Pina, J. M. (2009). Brand extension feedback: The role of advertising. Journal of Business Research, 62(3), 305-313.
Sadrabadi, A. N., Saraji, M. K., & MonshiZadeh, M. (2018). Evaluating the Role of Brand Ambassadors in Social Media. Journal of Marketing Management and Consumer Behavior, 2(3).
Cheung, M. L., Pires, G. D., & Rosenberger III, P. J. (2019). Developing a conceptual Model for examining social media marketing effects on brand awareness and brand image. International Journal of Economics and Business Research, 17(3), 243-261.