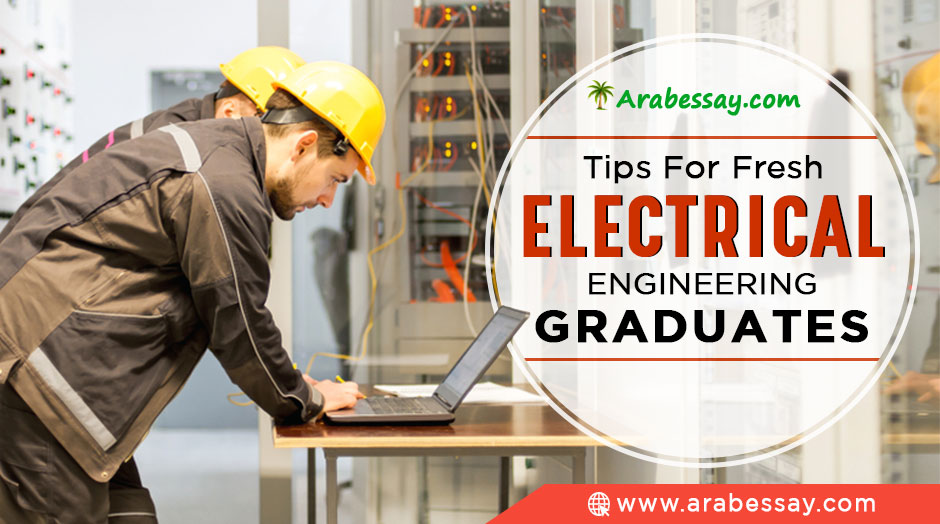 Electrical engineering is a lucrative career as it opens new doors of opportunities for engineering students. It is a subject that deals with the designing electrical system and tests equipment. Getting the degree is just the first step towards making a sustainable career for the freshly passed out electrical engineers.
In this article today we are going to share some tips for fresh electrical engineering graduates that can help them walk their career paths.
Great Tips For Fresh Electrical Engineering Graduates
In the United States a student does not have to have a license to pursue a career in electrical engineering. But in case a student wants to become a professional engineer with a certified degree he needs to qualify the FE examination or Fundamentals of Engineering examination. After he qualifies the FE exam he needs to sit for the PE exam which is the principles and practice of engineering examination.
After he qualifies the exam he is eligible to work as an intern and accumulate the much-needed work experience. The PE examination helps a student to become a licensed engineer which becomes an escalator for his career growth as it allows him to work on bigger projects.
Students who wish to qualify these examinations can take help from engineering assignment writer who give expert guidance to them. They make sure students are well prepared before their examinations.
Network building is essential for engineering students for bigger job opportunities.
Students can either contact their service departments, sign up for an internship program, or seek online assignment help from ArabEssay to get expert guidance and knowledge about the latest job opportunities in the field of electrical engineering.
According to the latest survey report from the department of labor' bureau of labor statistics of the United States of America there would be an increase in growth in job opportunities for electrical engineers by 2 percent between 2008 to 2028. The statistical report suggests that more than 8000 jobs will be available for the freshly passed electrical engineers by 2028. Since the growth rate is much lesser than the other sectors engineers need to keep themselves updated and reach up to the places where the demand is maximum.
The fresher should pursue a specialization in electrical engineering after they get their engineering degrees considering their career goals.
There are certificate courses and individual programs to help students develop their core engineering skills. Additional skills in c++ programming language, MATLAB and simulation programs that emphasize integrated circuits act as an added advantage for electrical engineers.
Students pursuing these courses can take professional help from certified engineers of ArabEssay to complete their electrical engineering assignments on time. Therefore it can be said that electrical engineers have a bright future and can build a long-lasting sustainable career provided they keep the following points in mind.
Points Of Action
Students intending to build a career in Electrical engineering should sit for the FE and PE entrance examination which enables them to become a certified practicing electrical engineering.
They should make sure to enroll in a reputed college and build a strong network that will help them open new doors of opportunities.
According to the survey reports more than 8000 jobs would be available for the freshers which are considerably less than other sectors so students should keep themselves updated and apply in places where there are maximum demands for electrical engineers.
Students should polish their interpersonal skills by taking up extra courses on C++ programming languages and MATLAB to increase their chances of employability.
They should take expert guidance from professionals to write high-profile assignments in electrical engineering because assignments not only help students create a positive image but also teach them the right techniques of presenting their skills and knowledge. Therefore to impress professors it is a must to submit high-quality assignments.
Students should cash on any opportunity that comes in front to participate in an internship program or take up a part-time job during the tenure of their course. It helps them put their theoretical knowledge into action. Technical implementation of their knowledge and skills not only helps them gather work experience but it also helps them build interest. Once the knowledge is implemented it tends to stay in the memory for a longer time. For getting real time experiences could make it easier to understand the complexity of the electrical engineering subjects.
Engineering is more of a technical subject. Be it mechanical engineering, civil engineering or electrical engineering. The classes can help students gather knowledge but no matter how well a student understands the concepts working on the ground makes a lot of differences. There are a lot of ifs and buts that a student gets to know when he steps into the professional world.  It is not only about inventing a technology that can serve the human race better or repairing a damaged appliance. When a student is working on a project he is also dealing with humans who are in some way or the other affected by his work.
Therefore a students who wishes to become a successful electrical engineer should have excellent writing and interpersonal skills along with a strong base in Mathematics.
Students who wish to become a successful electrical engineer should have excellent writing and interpersonal skills along with a strong base in Mathematics.
ArabEssay has been training students to become high profile electrical engineers by giving them expert guidance and helping them in writing high-quality assignments in electrical engineering. Thousands of students have been benefited by their services.