Tips to structure your Academic Essay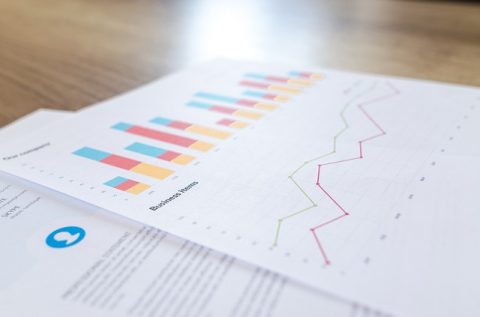 Writing an academic essay means forming a clear set of ideas in the order that makes the most sense to a reader. Effectively arranging an essay into a structure means presenting it in logical form.
Essay writing is a key element to success at each academic step. Knowing how to structure an academic essay accurately is a vital skill for every student. Therefore, there are basic and primary methods in which academics structure their essay.Many students flounder in writing their essays in either failing to plan ahead and not giving sufficient, care, thought, or time to the process, or in not understanding the expectations of essay writing. Many times students lose precious score by failing to structure their essays clearly and concisely.
Tips to structure your Academic Essay
First, understand what an essay is. It is a part of academic writing, usually between 500 and 5000 words long that examines several arguments and facts evolving the writer's viewpoint on a selected topic. Its aim is to give written proof of your ability to investigate a topic, equate different opinions, arrange your views and direct them in a rational and sensible manner reaching valid assumptions. Basically, an essay is merely a formal argument. It is an idea or a claim, which is supported by logic and/or evidence.
Every decent essay has three basic sections: an introduction, main paragraph(s) and a conclusion.
The following guidelines will state how to structure your essay by introducing and concluding your argument and placing your paragraphs logically in between.
Introduction
Put your best self forward and build a great first impression. An introduction is the opening section of your essay and is a thumbnail picture of the whole essay. An introduction is something you absolutely must start strong so that it grabs the attention of the reader right away. It's always brief compared to the other sections, but also direct to answer the central questions that lead your essay. Describe the stages you are planning to take to assist your main argument.
An introduction should mention what the essay will try to accomplish and briefly refer to some of the key points. The idea is to give the assessor an overview of your argument, to show that your thought process is logical and coherent and that you have carefully thought the question. Don't attempt to explore into any of your main arguments extensively in your introduction as they will each be covered by in the main body later on. If the question is an 'either or' or a 'how far do you agree' question, it is beneficial to establish both sides of the argument concisely in the introduction?
The introduction should always:
Start with the subject area with a comprehensive, general opening sentence introducing the question you are aiming to give an answer to
Give a summary of your essay presenting the steps you are planning to follow
Introduce the main objective by composing an outline and describe how you are going to approach each one.
Main Paragraph(s)
The second part of the essay is the main paragraph or body. Usually, a short essay will have at least three full paragraphs; a long essay significantly more. This is where you get the opportunity to develop on your subject and discuss. Each paragraph is an argument that you want to make that is related to the topic. It also gives answers to the what, how, and why giving explanations to your main idea starting with a) what? – mentions to what evidence do you have to support your argument, b) how? – mentions how the thesis hold up to the trial of a counterargument, and c) why?  – mentions to why your central idea is significant or should matter. Giving reasonable justifications to these three questions will aid you to examine your thesis statement.
Paragraphs, like the essay in general, also have a planned structure. You should start a new paragraph for each major new idea within your essay, to clearly show the assessor the structure of your argument. Each paragraph should commence with an informative sentence that sets out the main point you are going to take a look in that section. It is thoughtful to discuss the title of the essay in the first sentence, to remind the assessor of the applicability of your opinion. Structuring an essay becomes much easier in this way, as you remind yourself exactly what you are concentrating on each step of the way.
Each sentence in the main paragraph would then go on to expand and assist your argument in larger detail and with applicable illustrations. The paragraph should not include any sentences that are not directly associated with the matter set out in the initial sentence. Therefore, you are writing an essay that has visibly separated its concepts into structured parts. Thus, each paragraph is assigned to one idea, one subject.
The main body should always:
Show familiarity and understanding of the material you have read comparing information from various sources
Give explanation and proofs to refine your argument coming from your own judgement and the opinion of others
Incorporate appropriate examples and citations to support your findings
Present your research results in the accurate form depending on your research method (e.g. qualitative, quantitative or both)
Conclusion
The last section of your well-structured essay is the conclusion. Its aim is to review the main points of your argument and, if applicable, to draw a final decision or judgement about the issues you have been discussing. Sometimes, conclusions try to attach the essay to bigger issues or areas of further study. It is critical to not introduce any new ideas in the conclusion. It is purely a reminder of what your essay has already covered. It may be useful again to refer back to the title in the conclusion to make it very clear to the assessor that you have thoroughly answered the question at hand. Make sure you repeat your argument by very concisely reviewing each key point in a nutshell.
The conclusion should always:
Reaffirm the solutions to your thesis statement and concisely write about your results.
Review the key points and mention their significance to the essay topic.
Include a final, broad statement about likely implications, ideas for prospective research and direction.