Important Elements You Should Know While Writing an Argumentative Essay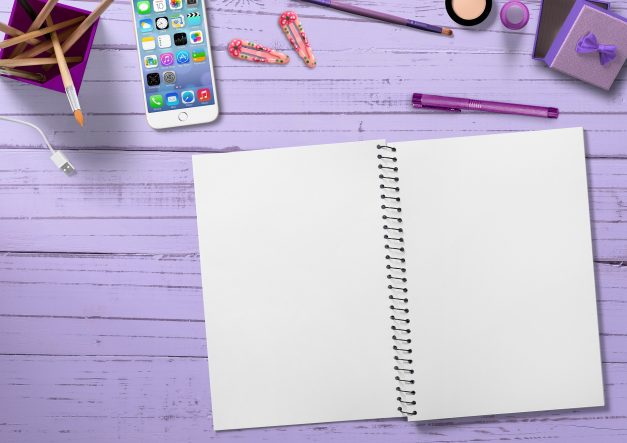 An argumentative essay is often considered a terrifying task, yet there is really no need. No matter what your subject is, you will have to write an argumentative essay sometime during the academic years. Well, don't worry, Source essay experts have composed an essay writing guide for you that will give you the confidence and understanding to go forward and argue!
But, before we start, let us understand what an argumentative essay is. As a matter of fact, human beings rarely agree with each other. Although there is nothing wrong with having differences of opinion, it is important how you present your point of view. This is what argumentative essays are all about.
Essay writing is important in the academic world as it offers you an opportunity to present an argument in a calculated and careful manner. Writing an argumentative essay allows you to put forward your views in such a way that it convinces other people to accept your standpoint.
Having knowledge of the key elements in an argumentative essay will help you to construct logical and persuasive arguments. Writing an effective argument is the first step in the writing process that helps you to discern about complex issues that require reason-based, logical, evidence. The important elements that you should know while writing an argument essay include a thorough research, a clear thesis statement, strong organization, and coherent transitions.
Topic selection
First, comes the challenge of choosing what you should argue about. Usually, your teacher will leave it up to you to choose a topic for the argumentative essay. The most important thing to consider when choosing a topic is to have the knowledge and desire to change the view of the reader. The topic must be such that you feel strongly about. However, if you choose a very controversial topic, you might find it very difficult to emerge the winner. You need to have a very deep knowledge to prepare a strong argument and present all the facts, all the benefits, and drawbacks.
Argumentative essays need not be boring. Select a topic that interests you and you will certainly enjoy writing on it. Once you have chosen an interesting topic that you have great knowledge about, you can start with writing a great argumentative essay.
Intensive research work
Start by researching more on the topic. You need to read more about it and gather the latest information on the subject matter. Not knowing all the facts can do no good. In order to carry out focused research, prepare a thesis statement. This will help you to give attention to the topic and effectively reflect your thinking. Intensive research helps you find evidence for writing argument essays. You can read through the internet, other essays, and scientific materials. Research also generates insights that that help you build a counter-argument.
While writing the argumentative essay, it is important to consider the opposition. Somewhere, some people will dissent from your opinion. Therefore, it is necessary to anticipate what other people will have to say about your argument and subsequently answer and refute their objections. By thinking of the points that people can disagree with, you could determine how strong your argument is and whether you will be able to win the argument.
Structure your thesis statement
The thesis statement is an important element of any argument essay. The thesis statement sums up the real meaning of your argument. It should be direct and concise, proposing a specific point of view and offering evidence in support of that argument. You can compose a tentative statement to focus on your research on. Usually, it is best to write a thesis statement after intensive research since you are in a better position to prove your argument through your gathered evidence.
The thesis statement makes an arguable assertion. It should not be too weak or too broad. The proposition should tell the reader what your essay is about and foster a good understanding of the chief points of your argument.
Organize your argument
The best way to organize your essay is to divide it into paragraphs, where each paragraph addresses a separate aspect of your argument. The structure of an essay should have:
Introduction: Create and establish your thesis statement. Try to make an interesting proposition that attracts the reader. The introduction sets your argument in context.

Overview: Give a brief overview of the topic being discussed. Define the main conditions and theories.

Supporting paragraphs: Put forward your argument and support it with the information you collected through your research work. The body paragraphs present evidence that supports your thesis. Present one important piece of evidence in each paragraph. When you move from one paragraph to another, it is important to make effective transitions while connecting thoughts and evidence. You should not simply state the contents in each paragraph without linking the information from the previous paragraph. A strong transition is necessary to establish the relationship between your main ideas and help build your overall argument.
Counter-arguments: Concentrate on the main conflicting views to your arguments and counter these views with solid facts.

Conclusion: Summarize your argument and state that you have successfully achieved your aim of arguing the facts. The conclusion should repeat your thesis statement through the evidence provided by you.
Want Essay Writing Help? Check Source essay
If you have to write an argumentative essay, you can use these valuable tips and consider including all the essential elements as described above. However, if you wish to hire an English expert help to make your essay even better, then Source essay can you make it possible for you. You can choose from a variety of essay writing and editing services offered by the company that will help you to write a great essay great and boosts your grades. Accessible and affordable, Source essay welcomes you 24/7 to connect with their expert writers and editors who are capable of handling any type of essay on any topic. Make your essay stand out with prompt and precise assistance from Source essay.
Augmentative essays. You need to influence their mind with good vocabulary and excellent engaging tone through your typing skills. Knowledge has a lot of power be entire point of argumentative essay writing, is to prove this knowledge is in you.
Make sure that you know the entire scenario about what and how a particular topic is and only then start writing. Just randomly writing the final draft is a fool's decision so, take at least two rough drafts. Create a grand topic and back it up with logic. And voila! Your idea is good to go.