How New Year is celebrated in the United Arab Emirates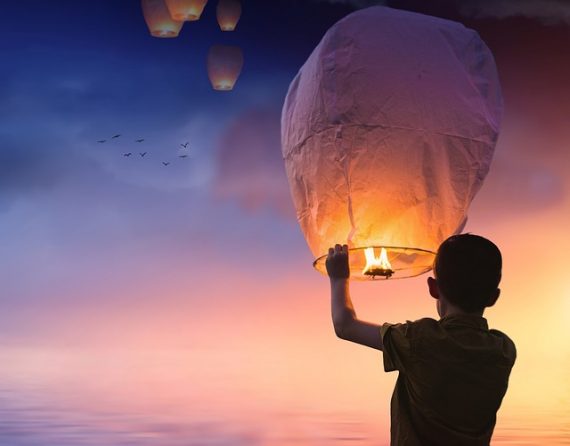 The start of a year is not only a time to welcome wonderful winter holidays, but also the time to embrace special moments of the year that is coming to its end. Keeping a positive opinion about the dawning year, you look forward to enjoying yourself better at a New Year celebration and unleash your luck-filled days to come. People want to have a good time and ring in the New Year with the utmost spirit and real merriment. No wonder, United Arab Emirates comes as a top choice among party revelers when it comes to celebrating a memorable and really cheerful event, that is to say, the New Year!
Well, celebrations are altogether a different ball game here. In the UAE, the holidays are decided according to the Islamic calendar. If they fall on a weekday, they are moved up to the weekend. However, that's not the case with the New Year's Day as both private and public sector employees in UAE get a paid holiday on January 1 so they can celebrate freely. Regardless of whether they are UAE nationals, tourists, or foreign workers, everybody goes gung-ho to celebrate the New Year.
Even before the actual New Year celebrations start, the country welcomes its visitors with colored lights and shining festoons, not to mention the fantastic fireworks that light up the dark, wintry skies. Happy chuckles and the delectable aroma fills the air as streets get packed with people who have been preparing rather seriously for the festivities. On the New Year's Eve, various shopping malls and arcades put up great discounts and gifts that lure shoppers to make the most of the holiday season. In order to cater to buyers' taste and demand, the malls organize incredible sales on numerous brands and items. People of all ages and income groups can find just what they want.
Parties, huge fireworks, and parades are the highlights of the New Year celebrations that rise to the crescendo at the stroke of midnight. Every town in the country is bustling with gigantic celebrants. Be it hotels, restaurants, streets, malls, markets, buildings, homes, etc. every soul is immersed in the merriment and nothing could be more alive than the evening of December 31st.
Dubai, the emirate with the liveliest nightlife, is known to throw the world's largest recorded fireworks event for the New Year festivities. There famous "air show" can be enjoyed from both on water and water. The onlookers throng the streets, rooftops, and balconies to enjoy this visual treat.
Many people either get invited to a house party or throw one to enjoy a good time with family and friends. Many guests bring a dish to pass, packing a sizable potluck dinner for the gathering. People visiting the country even organise their personal parties, atop yachts or in sprawling hotel courtyards.  While a part of the crowd is glued to the TV, watching the fireworks, others simply run outside to catch the firecrackers in person. Those who don't wish to stay inside their homes usually dine out at a nearby restaurant, or spend the night at a hotel or club.
UAE offers a variety of options to people who want to ring in the New Year with jubilation. Hosting a traditional style party to enjoy with the close family group is a great choice. On the other hand, there are numerous nightclubs and bars where modern and broad-minded people are ready to dance the night off, wishing for a great year ahead.
Here are some ways to celebrate the New Year in the United Arab Emirates:
Holiday Dinners
If you plan to enjoy a splendid New Year dinner, the country offers great bistros, hotel resorts, and street food joints that are at your service and promise to satisfy your palate and mood. A New Year feast in a luxurious setting, celebratory table, and perfect service! What else can you possibly dream of! Well, there is more. You can enjoy outstanding performances by professional artists that will fill you with plenty of happy emotions.
New Year Firework
Fireworks are undeniably the biggest draw at the New Year's that entice the tourists and nationals alike. Dubai has won itself a place in the Guinness Book of World Records for its incredible fireworks. You can enjoy the spectacular show of lights without leaving your hotel but going directly to the site of the event will leave you awestruck. It is hard to imagine New Year's celebrations in the UAE sans the colorful fireworks; it could be your opportunity to witness a new world record in person.
New Year Party
If you prefer to have fun at a bar or disco, an unforgettable nightclub experience awaits you. You may attend a striking beach party or go to any nightclub and dance your heart out at the foot-tapping numbers played by world-famous DJs. Enjoy eclectic holiday atmosphere and lively dancing is available lavishly for you. This is a night that you will hardly forget for years to come.
Holiday Cruises
New Year gulf cruise is another fantastic choice of enjoying the holiday spirit. Impress your family and friends by treating them with an incredible holiday experience on a chartered yacht. Make the night better by throwing a loud bash and serving scrumptious gourmet food on board of the yacht. There are a number of options that will fit your taste and budget.
January 1, or the New Year's Day, marks a new beginning to the year. This is the time to make a fresh start in various aspects of your life. With so many exciting options, it is only right and natural to choose to spend the upcoming New Year celebrations in the UAE.  If you want your family to enjoy a fairy-tale style New Year, start preparing now. The hotels and restaurants usually run to full occupancy owing to an incredible demand, especially during this time of the year so, book in advance to get the best rooms.