Tips for writing a perfect sociology essay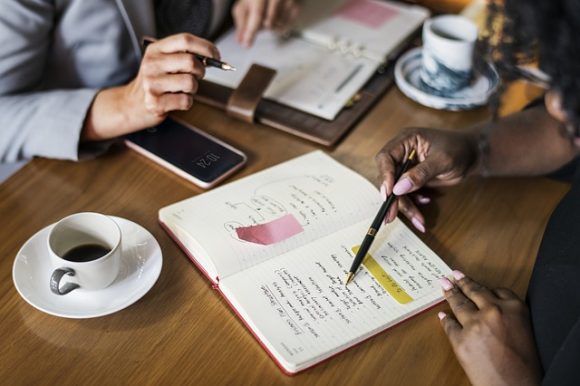 Sociology is a relatively new discipline and writing a perfect sociology essay with its clear guidelines might seem difficult to students. Sociology is largely based on empirical data that includes independent research, its results, and its documentation. In addition, students are expected to carry out a methodical analysis of the research data and support it with sources to well-known experts in the discipline.
If you are studying sociology, you have to write a lot of assignments. Here are some tips for writing an excellent sociology essay:|
TIP 1: Find a topic
Like any other essay, sociology essay starts with a topic. Sometimes, your teacher assigns a topic to write about or else you can choose a topic from a specified list. The topic includes a question that you have to answer in a clear and interesting way throughout your essay.
TIP 2: Understand the topic
Once you have decided on a topic, discuss it with your teacher to check whether it is relevant to your curriculum. Clarify all your issues so that you identify precisely what you are expected to do with your essay. In addition, find out the desired word count, citation style, sources, the type of sociology essay, and any specific guidelines that you should keep in mind.
TIP 3: Start your research
Essay writing involves making a claim and then supporting it with evidence that you gather from your independent research, as well as, from the existing literature. For this, you have to conduct a research and gather data. Based on the type of your essay, you can collect data either from censuses and surveys (quantitative essay) or from more assertive sources such as interviews (qualitative essay).
TIP 4: Study the available literature
As a sociology student, you are expected to read a lot of literature that you may find in the library or online. Remember, you have to read specific information or sources that are pertinent to your topic.
TIP 5: Prepare notes
While studying literature, you should make detailed notes that explain a particular statement. These notes will help you to remember the information, particularly the heavy sociology terminology. Make sure you are familiar with all the terms and able to use them clearly and convincingly.
TIP 6: Organize your notes
While preparing the notes, remember to keep a clear description of the sources of the information and the particular claim that you want to support with that information. Arrange your notes and other materials within your direct reach so that you can find anything that you are looking for instantly. Organize your writing place too so that you feel comfortable while working.
TIP 8: Start your essay writing by coming up with the main idea
The central idea of the essay is the foundation of your essay that not only answers the topic question but also lets readers what the essay will be about. You can produce a thesis statement by providing a concise answer to the topic question that you are investigating through your essay. Make sure that your main statement does not come across as an indisputable fact. Instead, it should open a discussion that you proceed with throughout the essay.
TIP 9: Create an outline for your essay
After formulating your main statement, you need to prepare an essay outline that lists all the ideas and supporting evidence that you will present in different paragraphs of your essay. Remember, each of these ideas should evidently relate to your main statement. You can change the outline during the writing process to give a coherent flow to your essay.
TIP 10: Write down the main body of your essay
Using your outline as the foundation, writer the main body paragraphs. Begin each paragraph with the statement and support it with evidence collected during the research process. Make sure you make a smooth transition while moving from one paragraph to another, connecting the ideas and gradually proving your main statement.
TIP 11: Write the introduction and the conclusion
It's entirely your choice whether you want to first write the main body first or the introduction and the conclusion in essay writing. The introduction comprises of the main statement of your essay. For a sociology essay, providing an example from real–life is always a great idea. A gender pay-inequality essay can begin with citing a case about a person who suffered because of the person's gender.
To conclude your essay, the best approach is to summarize what you have written in the introduction. It is easier to write a conclusion once you are through with your introduction section.
TIP 12: Cite the sources properly
Generally, sources are cited in keeping with the ASA style format in a sociology essay. This format recommends relevant information with in-text citations including the source details (author, title, and publication date). Discuss with your teacher which format is approved for use in your essay and if there are any additional citation requirements that should be met.
Make sure that each source that you use is cited. The teachers use plagiarism-checking software to identify the quoted sections that are not properly cited and mark it as plagiarized. You can avoid your essay from being labeled as plagiarized by giving complete credit to all the sources used while writing the essay.
TIP 13: Edit and proofread your essay
Run you essay through spelling and grammar checking software to make sure there are no typos and grammatical errors. In addition, you can make your essay more wholesome by focusing on its narration and vocabulary aspects. Make sure that your essay flows logically and smoothly. This can be done by using transition sentences that maintains continuity for the readers and helps them to relate between the ideas presented in the subsequent paragraphs. Vocabulary is an important aspect of sociology essays so ensure that you know all the words and expressions you are using in your essay.
TIP 14: Make sure that all the guidelines have been followed
Before drafting the final paper and submitting your essay, check that you have followed all the necessary guidelines.
Make your sociology essay stand out by presenting quality and authentic content that is in keeping with the recommended guidelines.